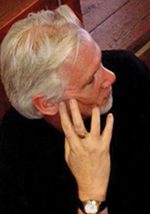 EJ is a writer-lyricist-illustrator who has written works for both theater and film as well as books for children. The Calico Buffalo Musical is inspired by his first children's book, The Calico Buffalo. In both 2017 & 2018, EJ was named a finalist for the American Theatre Wing's Jonathan Larson Grant
Peter has composed music for Madeleine George's Pulitzer Prize nominated play The Watson Intelligence, string arrangements for Grupo Fantasma's Grammy Award-winning album El Existential, and the film score for two-time Academy Award-winning director Al Reinert's film Rara Avis: The Life of John Audubon. His operas and musicals have been performed across the country from Arena Stage (DC) to Playwrights Horizons (NYC) to Center Theatre Group's Kirk Douglas Theater (LA). In both 2017 & 2018, Peter was named a finalist for the American Theatre Wing's Jonathan Larson Grant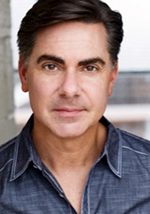 Off-Broadway: Taming of the Shrew: Extreme (The Duke on 42nd Street) and over a dozen world premieres, including: Titus: A Grand and Gory Rock Musical (Cleveland Public Theatre), God's Country (NYMF), The Aperture (FringeNYC). Regional: Measure for Measure, Standing on Ceremony (Cleveland Public Theatre) Twelfth Night, Much Ado About Nothing, Taming of the Shrew (Hamptons Shakespeare Festival). Craig has also worked at the South Coast Repertory, George Street Playhouse, The New Group, and York Theatre Company.
NYMF 2015 Production Team: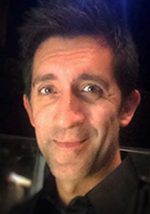 Jesse is a Kansas-born music director and pianist based in Manhattan. He has worked on the 2nd National Tour of Wicked, Royal Caribbean's Mamma Mia, and spent eleven summers with Music Theatre Wichita bringing to life regional premiers such as Mary Poppins, Catch Me If You Can and the U.S. Premier of Betty Blue Eyes. Jesse was recently featured as piano soloist in Gershwin's Rhapsody In Blue with the Newton Mid-Kansas Symphony Orchestra.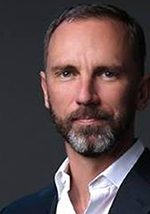 Based in NYC. Billy's credits include: Spamalot (Sacramento Music Circus/ Music Theatre Wichita/Theatre by the Sea, Matunuck, RI), South Pacific (Music Theatre Wichita), A Christmas Carol (North Shore Music Theatre) and The Little Mermaid (Theatre by the Sea). Associate Choreographer on Beauty and The Beast, (Moscow), Guys and Dolls, and The Little Mermaid.
Rob's designs have been seen onstage nationally at the Utah Shakespeare Festival, Asolo Repertory Theatre (Sarasota, FL), Indiana Repertory Theatre, Repertory Theatre of St. Louis, The Old Globe, Cincinnati Playhouse in the Park, Studio Arena (Buffalo, NY), Childrens Theatre Company (Minneapolis, MN), Cleveland Play House, the MUNY – St. Louis, San Jose Repertory Theatre, Denver Center Theatre Company, Alliance Theatre (Atlanta), Barrington Stage, Marin Theatre Company, Magic Theatre, and American Conservatory Theatre (ACT) in San Francisco.
Current projects include: Holmes and Watson for Indiana Repertory Theatre (Sept 2018), and SWEAT at Cleveland Play House (Oct 2018) www.morgansetdesign.com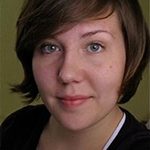 Isabella is a Brooklyn based Lighting Designer with designs ranging from theatre and opera to experimental installation. Selected: Queen for a Day (St. Clements), Bareknuckle (Vertigo Theater), Remix 38 (Humana Festival), The Seagull (w/ John Gould Rubin), Recent associations include Prague Quadrennial 2015, Actors Theatre of Louisville, PigIron Theatre Company, Lincoln Center, Spoleto Festival USA, Williamstown Theatre Festival, and PigPen Theater Company. Administrative member of 13 Playwrights, Inc. and Core Editor at CHANCE Magazine.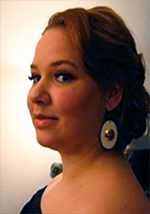 Claire has designed costumes for theatre, dance and film regionally and in New York City. Recently she was the Associate Costume Designer for Broadway's The Elephant Man. Claire has collaborated on various productions at The Public, Signature Center, The Julliard School, and Classic Stage Company. Past NYMF production was God's Country directed by Craig J. George.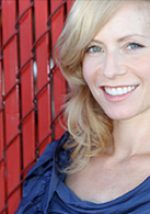 Broadway/NY Theater/National Tours: Monty Python's Spamalot (Assistant Dance Captain, Wynn), Wonderful Town, Follies (Astaire Award nom. For Best Female Dancer), Swing! (Principal, Original Cast), On The Town (Dance Captain), Jesus Christ Superstar (Dance Captain), Beauty and the Beast, West Side Story (Velma), A Christmas Carol (Ghost of Future u/s), Radio City Music Hall. Regional: Louise, Carousel (North Carolina Theater) Les Miserables (Pittsburgh Civic Light Opera). Film: Disney's Enchanted, featured cameo "Dance With Me".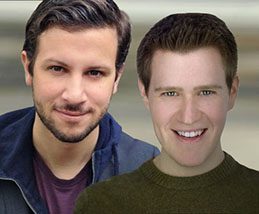 Simpson & Longthorne Theatricals
Managed by Tony Award-winning producers Benjamin Simpson and Joseph Longthorne. (The Band's Visit, Hello Dolly)

Tony nominations for, Waitress & A Doll's House Part 2. NYMF: Mother Jones and The Children's Crusade (2014 Next Link Selection) starring Lynne Wintersteller and two time Tony Nominee Robin de Jesus, "Best of Fest" (Runner Up), "Outstanding Individual Performance" (L. Wintersteller), and "Excellence in Direction" (Hon. Mention, Michelle Tattenbaum)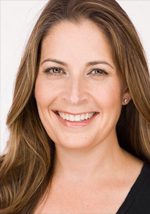 Shira was fortunate to study and learn photography long before the digital age. Learning the ins and outs of manual shooting on film have made her an accomplished technician of the craft. Her photos have been published in the NY Times, Town & Country Magazine, Huffington Post, Time Out New York, Playbill, Backstage and Broadway World.  
Shira is also a theatre producer.  Currently represented on Broadway with Waitress the Musical (Tony nomination), and The Band's Visit (Tony Award).  Past projects include Meteor Shower and Oh, Hello on Broadway.
(all production stills on this site by Shira Friedman)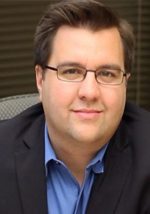 Credits include Forbidden Broadway (most recent two editions/cast albums), The 12 (Denver Center/world premiere), Fat Camp, I Love Lucy® Live On Stage (2014–15 national tour), dozens of regional theatres and countless readings and workshops. Resident Casting Office for NYMF since 2007, casting over 70 shows since the festival's inception in 2004. Film: The Hyperglot (dir. Michael Urie, Artios nomination for excellence in casting), Contest, Grantham & Rose.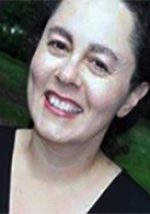 Anne is the Founder of Hamilton Dramaturgy, an international consultancy based in New York City's professional scene, and located in Bucks County, PA. She has over twenty years of experience in the professional theatre in New York City, across the country, and internationally. Her clients have gone on to win the Pulitzer Prize, the MacArthur "Genius" Award, the Tony ® Award, and a Royal Court International Residency. In 2009, STAGE DIRECTIONS magazine named her a "trailblazer" in American dramaturgy. AMERICAN THEATRE magazine featured her TheatreNow! podcast in October, 2012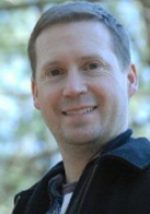 A marketing, promotions and public relations executive for over 15 years, Paul is managing director of OFF OFF PR, a firm dedicated to promoting independent theatrical productions through effective marketing communications. Among his many successes, Paul has been the publicist for the 2008 and 2009 winners of the New York Innovative Theatre Award's "Outstanding Production of a Musical." Highlights as publicist include AEA Showcase productions of Yank: A New Musical, Like You Like It, and King Lear (The Gallery Players); KNF Co. productions of Love, Incorporated (MITF) and Bird House (Theatre 3); Down Range (DelanoCelli Productions); the JMTC productions of Benny (MITF), Spitting in the Face of the Devil (FringeNYC), and Sex Ed (Short Subjects Festival); Street Lights (NYMF); Most Likely To: The Senior Superlative Musical (Broadway Clubhouse); and Give and Go: Learning from Losing to the Harlem Globetrotters (Metropolitan Playhouse). Member, AEA / AFTRA.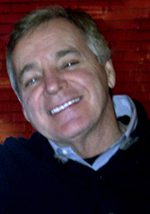 A friend of EJ since childhood, John was among the first to jump on-board the effort to move this project forward. "JE" spearheads championship of the Calico Buffalo, in all of its forms, throughout the West Coast arena.
"In my opinion, the Calico Buffalo is for children what The Alchemist is for adults, A MUST! We have never needed this little hero more than we do now." – JE Steiner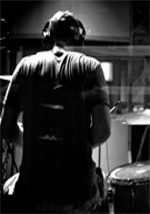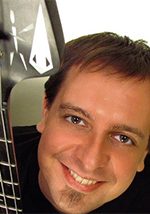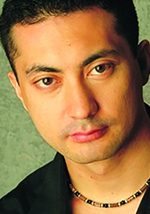 Daniel Dorrance – Clarinet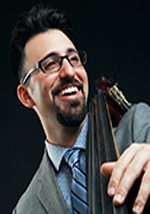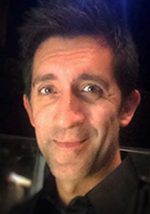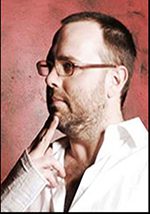 Peter Stopschinski – Piano
the NYMF 2015 Production was made possible, in part, by a grant from the
 Anna Sosenko Assist Trust